Last year we introduced the Pick One Daily fantasy gaming format for the NBA, NHL, and MLB playoffs. In this model, Managers choose a new player to start each day, but can only use that player once during the entire playoff period. It's a lot of fun, requires strategy, and keeps managers engaged throughout the postseason.
This year we created a new user interface to simplify the player selection process. See below: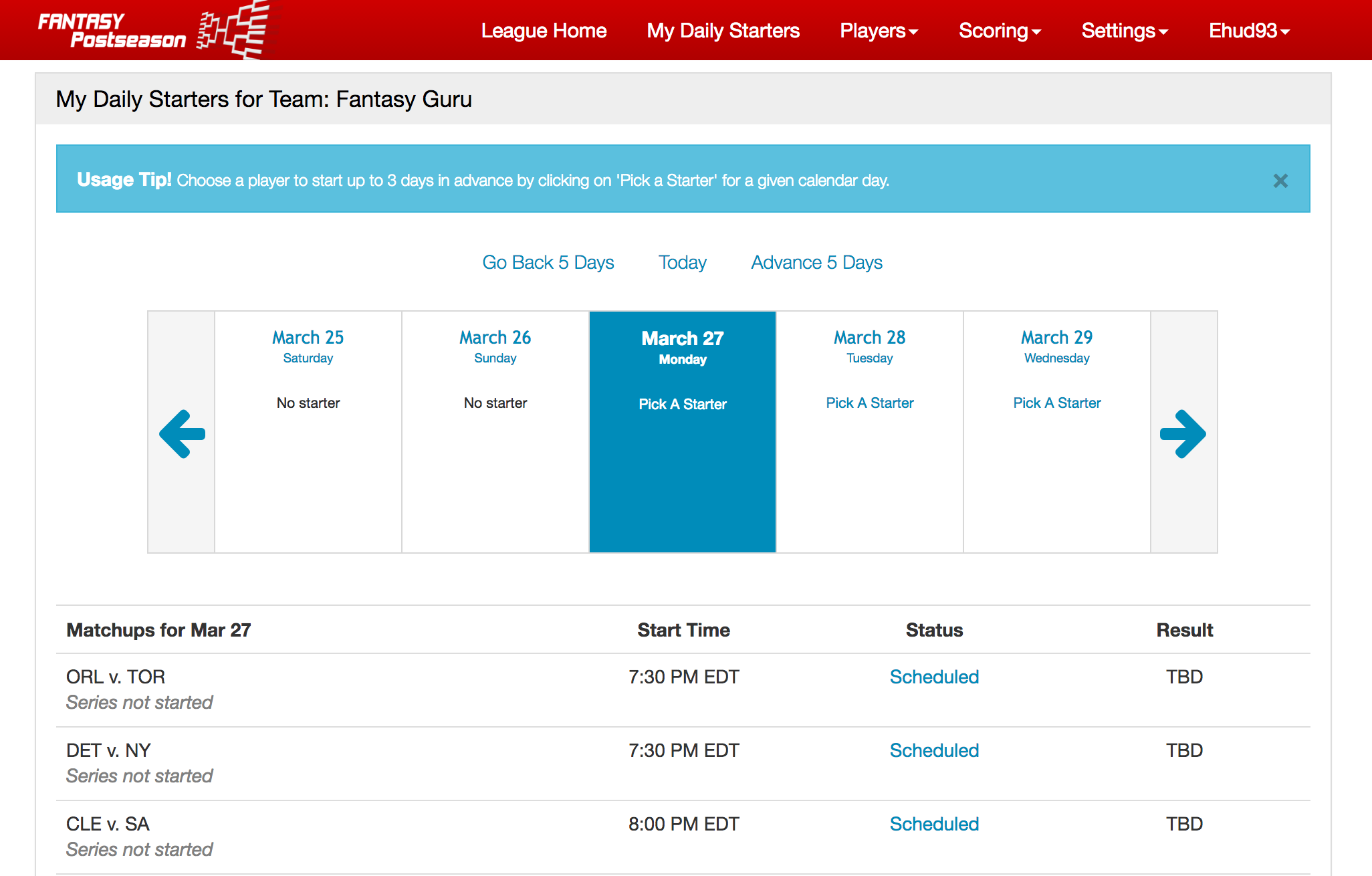 Managers access the 'My Daily Starters' page, click on 'Pick A Starter', and can then select a player for that given day. Further, no bench management is required. Last year, managers would need to manually drop players that have started to make room for new players; this process has been simplified considerably. If you have any questions or suggestions for improvement, please contact us at admin@fantasypostseason.com.